Published: 8th December 2022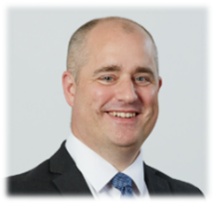 UKRN are very pleased to announce that Chris Hemsley, Managing Director of the Payment Systems Regulator (PSR), will succeed Jonathan Brearley as CEO from January 2023.
The UK Regulators Network (UKRN) brings together regulators to collaborate to improve outcomes for consumers and the economy. Our member regulators cover a wide range of sectors and issues, including transport, utilities, communications, housing and financial services.
The UKRN CEO is rotated among the members of the network and, on their behalf, provides oversight, advice and leadership to the work of the UKRN.
Attricia Archer, UKRN Director said: "UKRN are delighted that Chris Hemsley has accepted the role of UKRN CEO. This is a hugely important time for regulation and Chris brings a wealth of experience in this area. I very much look forward to working with Chris and his team." 
Chris Hemsley, Managing Director at PSR and incoming CEO to UKRN, said:

"The UKRN plays an important role in supporting collaboration across regulators by sharing knowledge and ideas. This is particularly important as people and businesses across the UK respond to cost-of-living challenges, which are having an impact right across the regulated sectors.
The UKRN's work also supports its members in making sure customers benefit from the UK being a good place to invest in our infrastructure. Looking ahead, I am also keen that we look for opportunities in the growth of digital and its potential to improve outcomes across the regulated sectors."
Chris has been Managing Director at PSR since September 2019, and before that has held roles as Deputy Director of Railway Markets and Economics and Chief Economist at the Office of Rail and Road (ORR).