25 May 2023 | 09.00 - 15.00 | In-person event
UKRN & CloudSource: THE UK GOVTECH FORUM 2023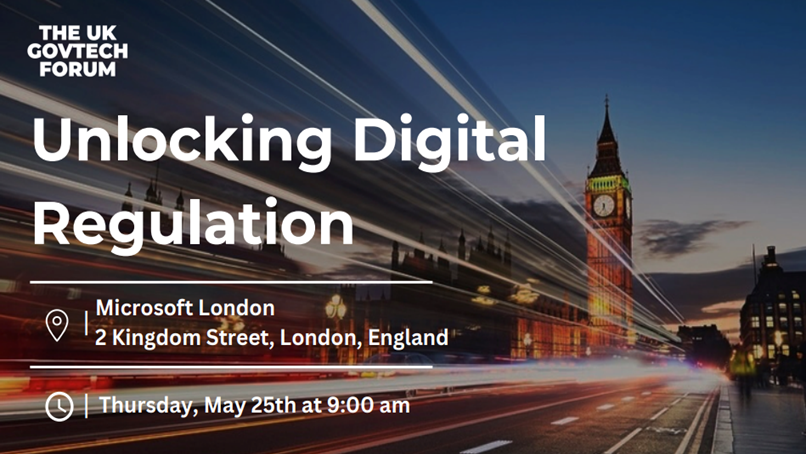 We are delighted to announce our participation at The UK GovTech Forum 2023, an exclusive event hosted by Microsoft and delivered in partnership with CloudSource to create a vision of digitised and future-proofed regulatory services.
Join a pioneering ecosystem of the UK's Regulatory Thought Leaders, Technological Pioneers, and Innovators to rethink how UK Regulatory Bodies can accelerate into a new digital world. With a focus on Unlocking Digital Regulation, this event provides an excellent opportunity to discover the latest industry disruptors & challenges and participate in an incentivised programme, "The Digital Regulator Catalyst", to expedite your digital transformation journey.
Prepare for a half day of interactive presentations and inspiring discussions that are innovated by a vision for transformative Digital, Data & Technology enablers for future regulatory services. Also, learn about high-profile regulatory digital transformation successes from the programme visionaries and the latest emerging cloud technologies from Microsoft that are enabling and accelerating digital regulation.
Click here for more event details: https://unlockingdigitalregulation2023.splashthat.com/.