Trains, Planes, Automobiles and a ferry!
UKRN engagement in Scotland
Published: 21st November 2023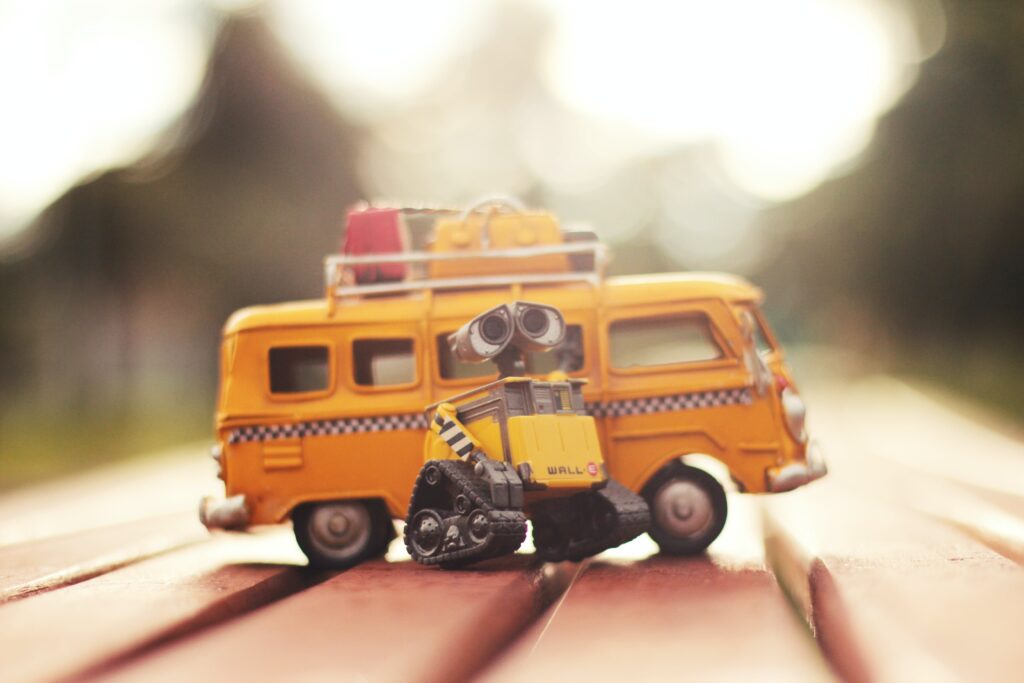 It has been a very eventful and rewarding few days for the UKRN team, as we travelled to Edinburgh to deliver 3 events in the space of 24 hours!
Following on from a very successful 'UKRN on Tour' at the FCA and PSR offices in London earlier in the month, we were able to deliver the same messages at the FCA's Edinburgh office. Great engagement and questions from the FCA colleagues made it a very timely, valuable and enjoyable visit.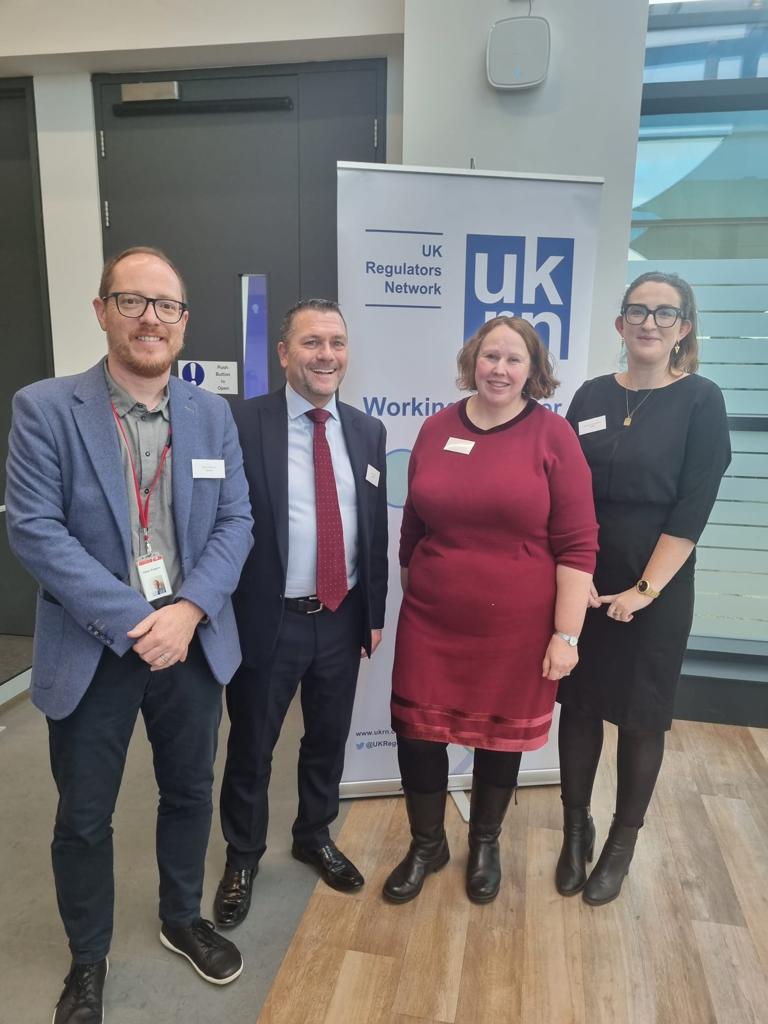 Following a quick pit stop, it was off to Holyrood to prepare for our 'tackling the climate crisis and regulatory engagement in Scotland' evening reception with our members, some key stakeholders and the opportunity to meet with MSP's. We were delighted that so many of our members were at the event and so many MSP's (on a very busy events night in Holyrood). Excellent speeches were delivered, including our MSP sponsor, Liam Kerr, and then the opportunity to engage with our members about all things climate and regulation in general. A very rewarding evening with the profile of UKRN and our members further enhanced with the MSP's and a request to possibly come again to host a future round table!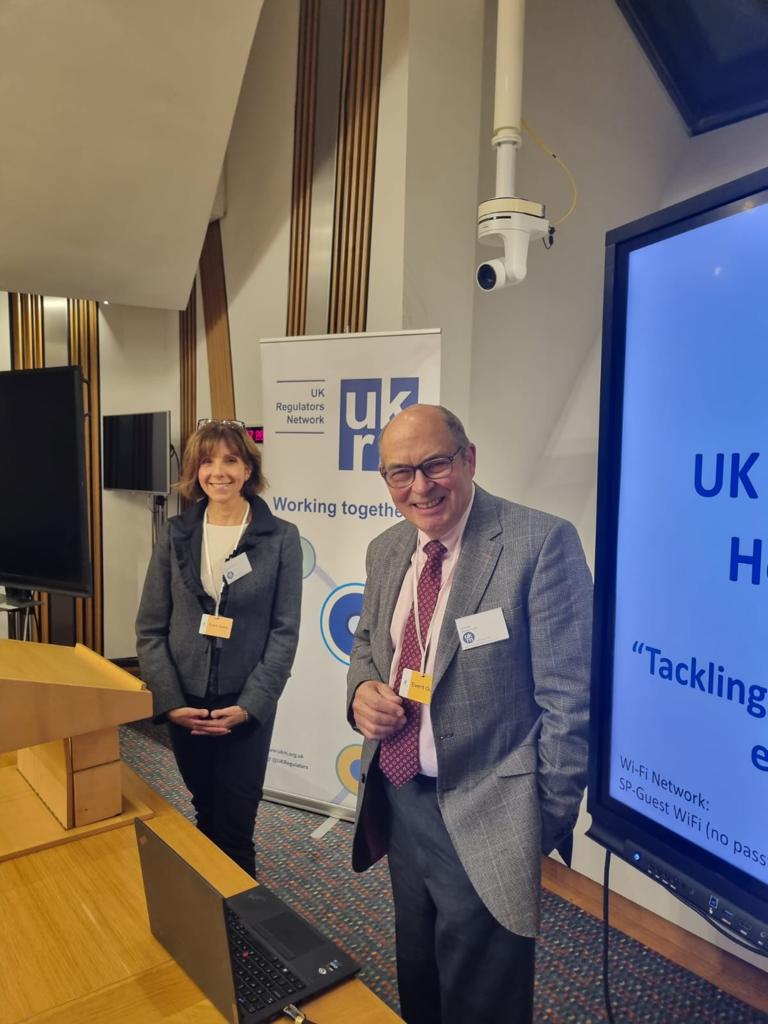 Our final engagement, a joint breakfast event with UKRN and Consumer Scotland, partnering to deliver a 'tackling the cost of living crisis in Scotland', was kindly hosted by Ofcom at their Edinburgh office. The event included powerful presentations from Consumer Scotland, FCA, Ofgem and UKRN was followed by an excellent panel session including CMA, Ofcom, MAPS and Citizens Advice Scotland. The panel answered very well-considered questions from the invited audience and the feedback from delegates regarding the value of the event was extremely positive.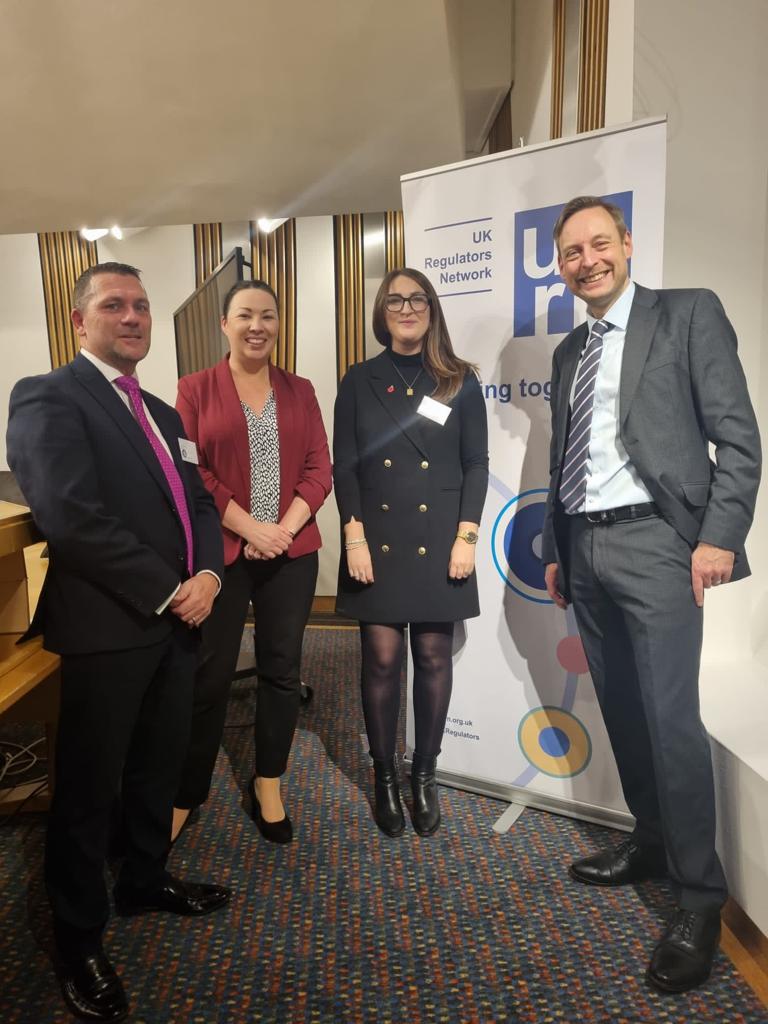 The UKRN team are very grateful to MSP's, stakeholders and members for their involvement in making these events in Scotland a real success – it also did not go unnoticed that delegates and members had embarked on most modes of transport, in order to join us and for that we are most appreciative.